3 Keys to Improving Outcomes for Employee Wellness Programs
Posted on 11/28/16 by Janet Byers, Regional Risk Control Manager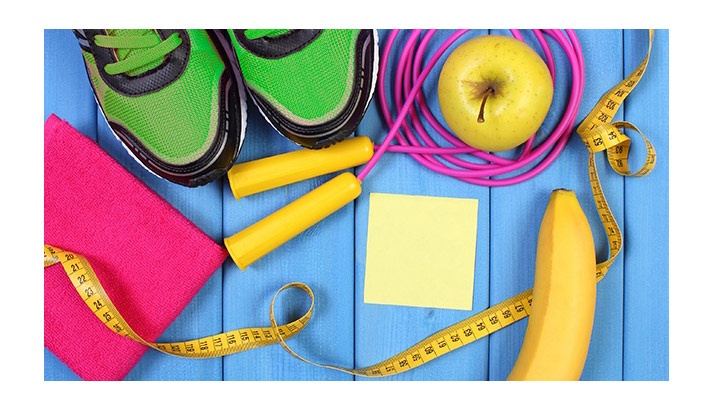 Effective employee wellness programs are a great way to improve the overall health of your workforce, creating long-term benefits for both employer and employees. There are lots of benefits to having a healthy workforce, including reduced absenteeism, decreased rates of illness, improved employee morale, and improved employee recruitment and retention. In addition, having a healthier workforce can result in reduced workers' compensation costs. One study found that when compared to their non-overweight peers, obese employees:
Filed 2x the number of workers' compensation claims,
Had 7x greater medical costs arising from those claims, and
Lost 13x the number of work days due to work-related injury or illness
Because healthier employees get injured less frequently and tend to return to work more quickly, an effective wellness program can reduce workers' compensation and disability management claims by up to 30%.
According to SHRM's 2015 Employee Benefits research report, 70% of U.S. employers offer an employee wellness program to their workforce. Despite this, only 24% of employees actually participate in such programs, resulting in varied outcomes and ROI across the board. Fortunately, many studies exist showing what differentiates high-performing and impactful employee wellness programs from those that fail to produce long-term changes in employee behaviors (and in turn, workers' compensation costs).
Interested in learning how to increase the likelihood of success for your organization? Here are 3 key factors for improving employee health and lowering workers' compensation costs through employee wellness programs.
Perform research to identify areas of opportunity
Before implementing any type of employee wellness program, first look at relevant data your organization already has. This can help identify some of the issues you will want to tackle, as well as put a price on the option of not establishing a wellness program. Also, be sure to engage stakeholders across all levels of your business, from the C-suite to front-line workers. Hearing directly from this broad swath of your workforce can help in understanding where their wellness interests lie. Gathering this type of information in advance of program design can provide a leg up when it comes to employee buy-in and participation.
Leverage your organization's culture
Establishing a culture of wellness doesn't necessarily mean dismantling existing company culture. More often, it means identifying areas of opportunity and "pivoting" towards them. For example, does your company regularly celebrate birthdays with cake and ice cream? Great! Keep those celebrations, but instead of always going for high calorie treats, provide healthier options like fruit smoothies, frozen yogurt, or even berry-yogurt popsicles. Additionally, be sure to use the communication channels that are already effective for your workforce. Have newsletters failed to catch on in the past? Then don't start up a wellness newsletter! Do people regularly check your intranet home page for news and information? Work with the intranet administrator to feature program information and updates there. From social media to pamphlet drops, don't reinvent the communication wheel – use what you already know works. Your company culture is one of the strongest, and least malleable, assets you have available to you; trying to change it is like trying to steer an ocean liner with an oar. Work with it to maximize employee wellness program results and employee engagement.
Tie it all together
To create almost any type of successful program, a holistic approach is required; employee wellness programs are no different. Messaging, environmental factors, and corporate policies all contribute to the long-term success (or failure) of wellness initiatives. Consistent messaging can help keep the program goals clear for employees. Getting senior-level buy-in before trying to cascade participation across the enterprise can help generate inertia for program efforts. Establishing (based on research – see key factor #1) policies focused on wellness can help weave what would otherwise have been one-time efforts into the fabric of the organization. An example of "tying it all together" could include:
Passing out free water bottles to employees,
Creating signage, an email campaign and a computer desktop background encouraging employees to drink water instead of sugary drinks,
Installing accessible water filling stations on-site, and
Having the entire leadership team commit to using their water bottles in the office for two weeks.
Learn more about employee wellness programs
By understanding these key factors, you can begin to design an effective employee wellness program focused on improving employee health that can also reduce your total cost of risk. For more information on how employee wellness programs may be able to improve the overall health of your workforce and help reduce your workers' compensation costs, contact PMA Companies.
Topics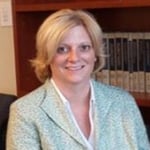 Janet Byers is a workplace wellness expert. She leads PMA's corporate-wide Wellness Group, which provides clients with guidance on developing and implementing programs to integrate safety and wellness into all organizational levels.