5 Elements of an Effective Post-Injury Management Process
Posted on 04/20/17 by Bob Bowman, Regional Risk Control Manager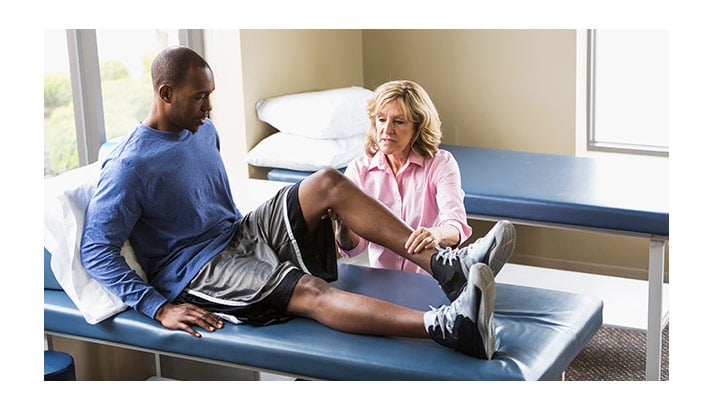 What do you do if an important piece of equipment breaks down on the job? What about if the roof of your building springs a leak? How about if your organization receives bad press? While the specifics of each remedy may differ, they would all follow the same general path:
Evaluate the situation (the roof is leaking!),
Prevent immediate further damage (catch dripping water in buckets, mop up the floor, move items that could be damaged by water out of the splash zone),
Identify the root cause (a tree branch damaged the roof in a storm),
Identify a plan to move from your compromised state to your original, fully-functional state (call a tree service and a roofing contractor).
Whether or not we consciously realize it, we all actively (and sometimes proactively) manage these types of incidents. But what if an organization's most valuable resource - an employee - gets injured on the job? Typically, the answer is "they go out on workers' comp." However, while employee wellbeing is of the utmost importance, employers don't always prepare for and manage these incidents with the rigor and vigilance necessary to safely return the employee to work as quickly as is responsible.
Particularly for clients with loss sensitive insurance policies, taking the time to evaluate the situation, prevent immediate further damage, and identify the root cause is imperative to controlling their total cost of risk. If an organization bypasses those important first steps, they may lose the opportunity to resolve the problem quickly, potentially resulting in additional long-term damage, and delaying a swift return to a pre-incident state for both the employee and employer.
To help you better manage these types of situations, here are five elements of an effective post-injury management process.
Identify the team
We all know the usual "post-injury" players – the injured employee, the physician(s), and the claims adjuster. But what if the post-injury team also included the employee's direct supervisor, a case manager (from the insurance company or TPA), the broker, and a return-to-work coordinator tasked with coordinating the overall flow of communication and information to and from the employee, the physician, and the insurance company? Each situation is different, but consider the benefits of establishing a team to help facilitate the employee's timely and safe return to work. Establishing these roles in advance of an incident can help reduce time spent identifying the team and putting them into action. This simple step can help bring an employee back to work earlier than anticipated, sometimes on modified duty. Even at full pay, having a healthy and satisfied employee contributing on the job is frequently more beneficial to both the employee and the employer than paying 2/3 salary to keep the employee at home.
Contain the incident
Here, a culture of safety combined with a little planning and preparation can go a long way. Incident containment is imperative to preventing additional injuries and other losses, and helping an injured worker or workers. Do you have certified first aiders on staff (during each shift)? Are first aid kits available and easily accessible? If so, when was the last time they were inventoried to make sure they contained the necessary equipment? Is there a response plan in place in case of a workplace injury? What is the response time for emergency medical personnel to arrive on site? Do you have a regular schedule for "incident response" drills (just like you do for fire drills)? Answering these questions, and putting the appropriate people, equipment and training in place, can help you contain an incident and limit further injury, resulting in safer workers. Additionally, leveraging the expert risk control services of your insurance carrier or TPA can help you better understand and mitigate potential losses.
Prepare for the operational/administrative response
As with the previous step, advance preparation can help save time and money while providing a better experience for every member of the team. Here are some things to consider:
Incident investigating and reporting

Have incident investigation tools been developed?
Have incident investigation responsibilities been defined?
Was training provided to the investigation team?
Has an internal notification system been established?

Claim reporting

Have claim reporting procedures been written down?
Have claim reporting responsibilities been clearly defined and communicated to the appropriate team members?
Is there a backup in place for your primary claim reporting resource?
Have the appropriate team members completed claim reporting training?
Establish communication systems
Clear and consistent communication is an integral part of a successful post-injury management process. Ensuring the right people receive the most up-to-date information in a timely manner can help avoid setbacks and provide a positive experience for team members. Two important communication interfaces exist: the management interface, and the insurance carrier or TPA interface. Developing routine contact protocols and procedures ahead of time, as well as identifying team members (including the injured employee, as appropriate) who will be part of each interface, will help streamline processes while enhancing communication effectiveness and accountability.
Return to operational status
The employee's recovery and subsequent return to work are the ultimate goals of this process. Do you have the right processes and procedures in place to make this a smooth experience for everyone involved? As with the other steps, advanced planning and preparation can be the difference between an employee swiftly and efficiently returning and additional lost time and productivity. Are you prepared for your employee to return? Will there be a transition period when he or she returns? Is there a written return-to-work policy? Who has what responsibilities before, during and after the employees return to work? Have these roles and responsibilities been clearly defined and communicated? Are the job demands (and functional demands) defined and written?
This may seem like a lot of work up front, but an effective post-injury management process can help you minimize down time, productivity slumps, and negative financial impact on your organization while maintaining high morale and retaining valuable, experienced employees.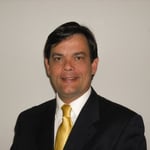 Bob Bowman is the Regional Risk Control Manager for PMA Companies in New York and New England. He is responsible for managing consulting operations originating from the Syracuse, and White Plains branches in New York State, as well as branches in Wallingford, CT and Boston, MA.