Controlling Risk through Safe Patient Handling
Posted on 10/03/16 by Jack Aspen, Vice President, Risk Control Services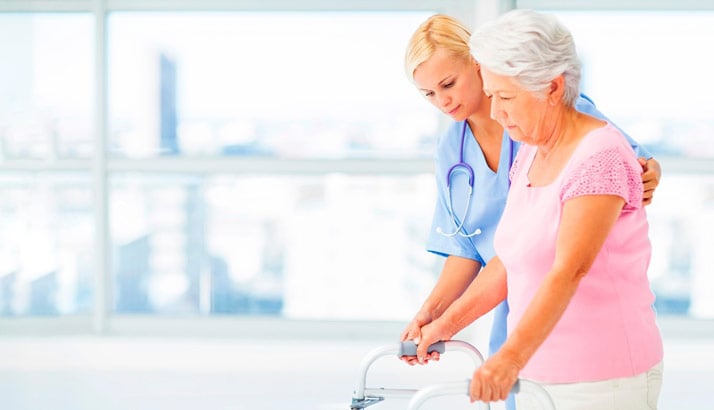 Safe patient handling practices are an important part of controlling risk for both patients and healthcare workers*. A recent study by PMA Companies revealed 57% of healthcare worker musculoskeletal and fall-related injuries involve direct interaction with patients. Another PMA Companies study reveals that, for patients injured while in the care of a healthcare facility, the leading loss area is falls. These risks increase during patient transfers, ambulation and immobilization. In " Preventing Falls in Hospitals," the Agency for Healthcare Research and Quality (AHRQ) explains,
"Fall prevention must be balanced with the need to mobilize patients. It may be tempting to leave patients in bed to prevent falls, but patients need to transfer and ambulate to maintain their strength and to avoid the complications of bed rest."
Effective planning for safe patient handling, including an emphasis on fall prevention, can help improve workers' compensation and liability outcomes, as well as patient and worker safety.
Here are some best practices you can use to control risk through safe patient handling.
Complete an evaluation of safe patient handling demands
An evaluation of safe patient handling demands is a great place to begin. Try to use an evaluation tool that is both consistent and objective. Be sure to include instructions on individual care plans. Additionally, include an inventory of handling equipment, as well as utilization, inspection and maintenance records, to understand if the equipment is being used properly. Lastly, review all existing relevant policies and procedures, and document which departments are responsible for writing, maintaining and managing them.
Compare established best practices to your current safe patient handling program
Ultimately, you know your program and what best practices would meet your specific needs. To generate more ideas, consider speaking with professional organizations you belong to. You may also wish to talk to your workers' compensation carrier or third-party administrator to learn more about best practices that might be applicable to your program.
Review employee training materials and procedures
New hires and employees who have transferred into an area requiring safe patient handling represent an ideal opportunity to implement the right procedures from the start. Review existing materials to make sure they provide effective information and training on one- and two-person transfers, repositioning and providing care in bed, utilization of mechanical lift equipment, and patient assessment.
Continually evaluate safe patient handling efforts in your organization
One way to achieve this is through a safe patient handling committee. This multidisciplinary team would be responsible for maintaining and revising policies and procedures. They would also be able to discuss purchase and maintenance of equipment. It is crucial for them to be kept abreast of any organizational changes that would have an impact on safe patient handling. Supplementing this committee with a third-party consultant or auditor may help identify emerging issues.
The benefits of controlling risk through safe patient handling
By enhancing safe patient handling practices, patients, healthcare workers and healthcare organizations all win. Patients and healthcare workers are less likely to experience injury due to falls, while healthcare organizations can lower their total cost of risk by improving workers' compensation and liability outcomes.
To learn more about safe patient handling practices, contact PMA Companies Risk Control or your insurance broker.
*Throughout this post, when we say patient, we are referring to both patients in the care of, and residents of, healthcare facilities.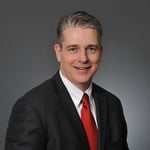 Jack Aspen is the Vice President of Risk Control Services of PMA Companies. He leads PMA risk control operations, providing loss prevention guidance and expertise to its field risk control, underwriting, and claims service areas.