How to Choose a Workers' Comp TPA
Posted on 07/24/17 by Michael MacAulay, Senior Vice President, PMA Management Corp.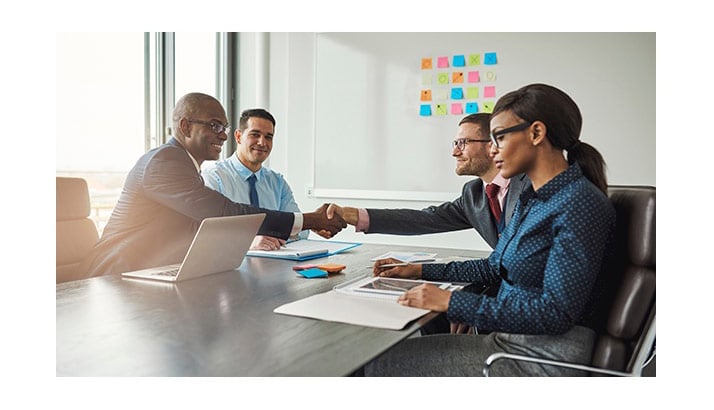 For self-insured entities and those that choose to unbundle their claims handling from their insurance programs, choosing a workers' comp TPA is an important decision. Workers' compensation claims administration is getting more complex, not less, including:
Changing federal and state requirements for EDI, Medicare secondary payer, and ICD-10 coding
Special handling guidelines unique to each employer
Evolving workers' comp laws in each state
Aging workforce and comorbid conditions impacting claims costs and resolutions
Escalating medical and pharmacy costs
Opioid abuse
Selecting the right third-party administrator to manage claims is a crucial component of achieving your risk management goals. The key to selecting the best partner is to understand which TPA will be the best match for your specific organization's needs, goals, and culture. While not an exhaustive list, here are some helpful topics to consider when selecting a workers' comp TPA.
Overall capabilities
At a minimum, every TPA under consideration should have a track record in delivering effective workers' comp TPA/risk services to your industry, solid references, be SSAE certified, and a complete disaster recovery plan. Next, getting a solid understanding of the overall capabilities of a potential workers' comp TPA partner is an important step; this can help you separate TPAs that fit your organizational needs from those who aren't quite right for the job. Some important questions to ask include:
Is the TPA able to effectively handle all jurisdictions and business operations relevant to your organization? Some organizations have a broad geographic footprint, spanning multiple states, or even countries. Others have only a single location or a few locations clustered in a specific state or region. Ensuring the TPAs you are considering are well versed in the rules and requirements of the jurisdiction(s) relevant to your business is a critical step in identifying a viable workers' comp TPA partner.
Does the TPA have integrated and multi-tiered claims solutions? The key is to get the right claim to the right adjuster/nurse at the right time to effectively control the cost trajectory of the claim. Look for solutions that are fully integrated and seamless with the right key players involved, including adjusters, senior-level adjusters, litigation specialists, supervisors, early intervention nurses, pharmacy nurses, and quality assurance managers. If unfettered access to your claims data and support is important to your organization, then your prospective TPA should offer a 24/7 customer service center, powerful claims management information system (CMIS), and state-of-the-art risk management information system (RMIS).
Does the TPA have low target claims levels with support systems in place to effectively service your organization? Understand the target caseloads for pending claims and new claims assignments with your potential TPA partner. High pending claims with high new claims assignments to any claims adjuster can be a recipe for trouble and turnover. Further, understand the support systems in place to assist the claims staff, including but not limited to access to a customer support call center that gets those simple but frequent inquiries handled fast and accurately. Other good questions to ask are what the ratio of supervisors to adjusters is and whether the supervisors actually handle claim pendings themselves. A 1:5 supervisor-adjuster ratio is efficient, especially if the supervisors do not carry active claim pendings. Identifying and discussing these issues with your prospective TPA is important to understanding how they would address this concern.
Industry experience
While many similarities exist between workers' comp claims across various industries, such as aging workforce, comorbidities, and issues surrounding opioids, there are also substantive differences between industries, potentially requiring a certain level of expertise by a TPA to provide the best outcomes for both injured workers and employers. Consider the following when reviewing potential workers' comp TPA partners:
What experience does the TPA have in servicing organizations from your industry? Understanding the level of expertise a potential TPA has in your industry is an important part of the selection process. Be prepared to ask very specific questions about claims types, mitigation strategies, and industry trends during the selection process. For example, TPAs with expertise in the public entity sector understand the frequency and severity exposures associated with first responders and public works employees. Also, ask TPAs if and how they are participating members in your specific industry risk management association, such as PRIMA for public entities, ASHRM for healthcare, and URMIA for higher education.
How do the results for the TPA's clients from your industry compare to industry averages, and how has this changed over time? Words are fine, but comparative data is the gold standard when it comes to demonstrating results. Be sure to request data-driven information, including peer benchmarking, progress scorecards, success stories, and industry-specific performance and trends. This can help identify potential strengths and weaknesses in TPA performance as they relate to your industry segment.
Holistic approach to reduce TCOR
While all TPAs should be able to manage workers' comp claims, with an average national cost of $53,000 for a single lost-time claim according to NCCI, savvy employers want a risk services partner who has strategies for stopping claims before they happen. A holistic approach to risk management, focused on preventing claims before they occur, mitigating costs when they do occur, and employing post-loss risk management strategies to reduce future claims, can lead to lower costs and better outcomes.
Does the TPA take a holistic approach to reducing your total cost of risk? A holistic approach to an end-to-end process that includes:

Using safety/loss prevention and data analytic techniques to identify opportunities for stopping claims before they happen through education, training, and accountability.
Next, the holistic approach engages multi-tiered claims, nurses, and a full cadre of managed care techniques to tamp down the duration and cost of those claims that do occur, proactively driving every claim to resolution.
Finally, the holistic approach uses post-loss techniques, such as peer and self-benchmarking, stewardship reporting to learn from the losses that occurred, and unique controls to stop the next preventable claim from occurring. The end result is a reduced total cost of risk.

What risk control resources does the TPA have to offer? An in-house risk control practice, with expertise relevant to your industry, has the pontential to positively impact your total cost of risk while helping to protect workers. Determine what resources your TPA has in place that can help you achieve these goals.
Managed Care solutions
With medical and pharmacy costs nearing 60 percent of workers' compensation claims expenses, managed care techniques are more important than ever in reducing costs and improving injured worker outcomes. Finding a TPA that can help lower an employer's total cost of risk while simultaneously helping employees recover and return to work more quickly can be a difficult task. Here are some questions to ask a workers' comp TPA about their managed care solutions:
What managed care solutions are in place to help reduce medical costs while improving outcomes for injured workers? Protecting workers before they get injured, and supporting their swift and complete recoveries if they do become injured, are of the utmost importance to employers. Doing these things in a way that also reduces near-term and long-term medical costs can be a difficult balancing act. Ask the prospective TPA for examples of how they have managed to achieve both goals. This will likely include examples of medical bill and utilization reviews, early intervention programs that leverage various types of nurses in specialized roles, network strategies for PPO, PBM, and specialty PPO access to name a few. Recognize that the managed care space is evolving rapidly with numerous mergers and acquisitions, and the introduction of new technological services such as telemedicine and genetic pharmacy screening.
Does the TPA have a comprehensive pharmacy benefits management (PBM) program in place?According to a recent NCCI Workers' Compensation & Prescription Drugs Update, pharmacy costs are often 15-20% of workers' comp medical costs. In fact, the longer a claim remains open, the greater the pharmacy spend typically becomes. Proactive oversight such as Point of Sale Intervention Services and active oversight and management of prescription medication for injured workers, including narcotics, can help ensure they are receiving the right intervention at an appropriate cost. Your TPA should be able to tell you how they work in concert with the PBM to control where injured workers get their prescriptions, how they control the types and amounts of drugs prescribed right at the point of sale, and what techniques they use to prospectively identify potentially troublesome dispensing trends and abuse.
Information systems
Information systems have the ability to deliver tremendous value, while simultaneously acting as potential gateways for security breaches. Having a TPA that can navigate this difficult path is important to the overall success of your claims management program. Be sure to consider the following:
What protections are in place to prevent a data breach? System incursions and data breaches are becoming more and more prevalent across industries. What was once confined to financial institutions has spread to health systems, government agencies, and beyond. Because TPAs deal with both personally identifiable information and personal health information, they should take extra steps to improve data security. Be sure to discuss what steps the TPA has taken to protect the personal and health information of its clients.
Can the TPA claims system and RMIS meet your organization's reporting requirements? Some organizations may have unique location coding and reporting requirements. If this is the case, identify the requirements up front to ensure the TPA is able to meet them.
What level of training is provided to end users? The best claims system in the world is rendered worthless if end users can't figure out how to effectively use it. Ask the TPA about initial and ongoing training. How many users can be trained, and at what cost? Are there defined training periods, or can it be provided on-demand?
Does the TPA's RMIS have analytics solutions in place to help you better understand claims data and make informed decisions to mitigate future losses? An effective RMIS should balance ease of use and high functionality. Data analytics and modeling have helped companies better understand important information and trends that were previously "hidden" in large sets of claims information. A TPA should have a RMIS tool with easy to use analytics solutions to help extract this type of information, so you can use it to educate department heads, change unsafe behaviors, reinforce good behaviors, and collaboratively improve injured worker outcomes and even mitigate losses.
Selecting the right workers' comp TPA claims management partner is an important decision. Be certain to take the time to understand how the capabilities of your prospective TPA partner match up against your organizational goals.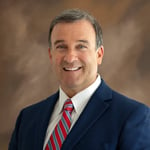 Mike is the Senior Vice President of Sales for PMA Management Corp., part of PMA Companies' TPA Operations.