How To Reduce Your Total Cost of Risk in 2017
Posted on 01/23/17 by Drew Jones, Executive Vice President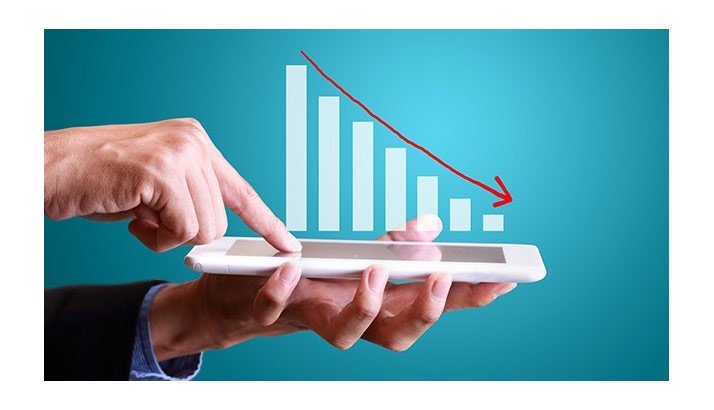 Workers' compensation total cost of risk (TCOR) has become an increasingly important topic for organizations of all sizes in recent years. While insurance premiums are an important component of TCOR, an organization's total cost of risk is comprised of all costs associated with a loss, and includes:
Cost of insurance
Deductibles
Retained losses
Administrative costs
Indirect costs, which can include brand damage, loss of productivity, loss of use, and more
This means searching for the lowest possible premium may not result in achieving the lowest TCOR. To lower your total cost of risk, you'll need to also focus on ensuring your risk transfer program is a good match for your organizational needs, preventing claims before they occur, and reducing direct and indirect claims costs while providing the appropriate level of care for impacted workers.
While not a comprehensive list, here are some items to consider while trying to reduce your organization's total cost of risk in 2017. As always, if you have questions about what insurance services may be right for you, consider speaking with your broker.
Risk transfer
One method many companies use to better control their TCOR is a loss sensitive workers' compensation program, such as a retrospective rating or a large deductible plan.
Retrospective rating programs include paid loss retro and incurred loss retro plans. Both plans let the insured assume a larger portion of risk, which can result in reduced premiums if the loss experience during the relevant period is favorable.
Large deductible plans, similar to retrospective plans, aim to provide increased liquidity for the insured. Additionally, favorable loss performance can reduce TCOR.
Loss sensitive workers' compensation insurance programs can have many benefits, such as access to robust insurer services, decreased expenses, and the potential for loss limitation, all of which can reduce your total cost of risk.
When considering a loss sensitive workers' compensation plan, it is important to take into account how collateral and/or escrow requirements and potential cash flow impacts might affect your business.
An additional risk transfer option is to join a group captive. In a group captive, members own and control the insurance facility, which in turn insures their risks. Captive owners put their own capital at risk, but can benefit from underwriting profits and potential investment income. Some group captives limit potential capital losses through providing an aggregate for all members, and by providing various quota share structures.
Loss reduction
A focus on preventing losses and reducing loss frequency and severity can make a substantial impact on your total cost of risk. Effective risk control strategies are key to achieving this goal. Fortunately, many insurers have sophisticated, in-house risk control practices that can help organizations identify potential areas of loss. Through the use of advanced analytics, as well as surveys and on-site reviews, risk control professionals can work with you to develop a plan to help prevent losses before they occur, decrease frequency of loss, and reduce overall loss severity. This combination of protecting workers from injury and reducing your total cost of risk is a true win-win for organizational stakeholders.
Additionally, some organizations have extensive education and training portals where employers can find webinars, technical bulletins, training videos, in-depth disaster preparedness tools, and much more. These resources can help enhance worker safety, further reducing your TCOR.
Managed care
When a loss does occur, it is important to minimize the cost of the loss, as well as its impact on workers. While there are many ways to impact post-loss costs, an increasingly large portion of claims costs are medical in nature. Therefore, managed care has emerged as one of the primary post-loss tools an organization can use to lower its total cost of risk.
An effective managed care program helps to ensure the right worker is receiving the right care at the right time. This can reduce direct costs to the employer while enabling workers to heal and return to work (and productivity) more quickly.
A high-quality managed care program might include:
Medical bill review program

- aimed at ensuring providers are billing for the proper treatments and that employers are paying appropriate fees for care

Medical network strategy

- provides access to provider networks specializing in workers' compensation, as well as diagnostic imaging centers and other ancillary service providers

Pharmacy benefits management program

- offers oversight and active management of drugs—particularly narcotics—to help ensure that injured workers are receiving effective interventions at reasonable costs to their employers

Pharmacy nurse early intervention program

- Registered nurses who are trained to effectively manage complex files utilize pharmacy resources and tools that best support the needs of individual injured workers

Medical management program

- focused on helping injured workers safely recover and return to work when healthy
Reducing your total cost of risk in 2017
Reducing your organization's total cost of risk can be a complex undertaking. Discussing any questions you have about your TCOR with your broker is a great first step toward improving outcomes. They can help you understand what options might work best for your specific situation.
---
About PMA Companies
With over 100 years of experience, we are a trusted leader and recognized expert in commercial risk management insurance solutions and services. We specialize in workers' compensation and holistic TPA services. With a relentless focus on clients, we work with them to jointly tackle the risk management challenges that impact their total cost of risk and business results.
Our service-driven culture is one of accountability, teamwork, and performance—so every day, every employee is working hard on behalf of our clients.
PMA Companies includes PMA Insurance Group, PMA Management Corp., and PMA Management Corp. of New England. Headquartered in Blue Bell, Pennsylvania, PMA Companies is part of the Old Republic General Insurance Group (www.oldrepublicinsurancegroup.com), the largest business segment within the Old Republic International Corporation (NYSE: ORI), one of the nation's 50 largest publicly held insurance organizations.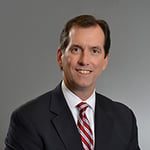 Drew Jones is the Executive Vice President of Insurance Segments for PMA Companies. He is responsible for leading PMA's underwriting operations, which include Risk Management Services, Commercial Markets, and Specialty Markets.