Prevention & Protection: Top Tips for Home Healthcare Workers
Posted on 02/13/18 by Brent Morgan, Risk Control Specialist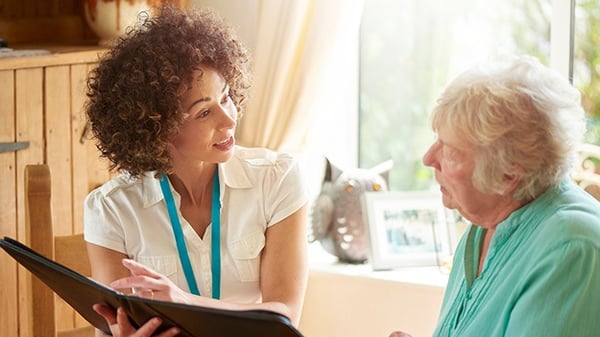 Home healthcare workers face unique risks in their day-to-day work environments that can be harmful and detrimental to their personal safety and health. That's why it is extremely important that they take proper safety measures to ensure that their well-being is not jeopardized. During 2014 alone, 28,160 recorded injuries occurred among more than 914,500 home healthcare workers. Some of the risks they may encounter include overexertion, stress, guns, illegal drugs, latex sensitivity, temperature extremes, motor vehicle-related injuries, and unhygienic conditions, including lack of water, unclean or hostile animals, and animal waste. Here, we highlight some tips in an effort to help home healthcare workers stay in control of their health and safety on the job.
Tips for patient handling:
Participate in ergonomic training
Provide care within your scope of practice and know/follow the patient's transfer status guidelines
Use Gait Belts to assist with all manual transfers requiring greater than 35 pounds of force and mechanical assist devices when indicated and available
Report unsafe conditions or changes in patient conditions or transfer status immediately
Tips for preventing exposure in unsafe conditions:
Follow your employer's guidelines for reporting of unacceptable home environments
If a home is uncomfortably warm or cold and this may pose a risk to you or the client, request your employer to contact social services
If there is a lack of water or poor quality water, and the conditions present a health hazard, request your employer to contact social services
In the event that there are hostile animals present that pose a threat, wait outside until the pet is restrained
Tips for preventing violence on the job:
Participate in violence-prevention training
Report to your employer all incidents of violence, no matter how minor
Consider working with an escort in high-crime areas, and if possible, schedule visits during daylight hours
Always let your employer know your location and when you expect to report back
Trust your judgment and be sure to always make your personal safety a priority
Tips for preventing needlesticks and sharps injuries:
Avoid using needles and other sharps whenever safe and effective alternatives are available
Plan for the safe handling and disposal of needles before use
Secure used sharps containers during transport to prevent spilling
Follow standard precautions, infection prevention, and general hygiene practices consistently
Report any needlestick and other sharps injuries immediately to your employer
Tips for preventing driving-related injuries:
Use seatbelts
Avoid distracting activities, such as eating, drinking, cell phone usage, and adjusting radio and other controls while driving
Avoid driving when overtired
Carry an emergency kit containing a flashlight, extra batteries, flares, a blanket, and bottled water
If you must drive in inclement weather, travel during daylight hours and stay on main roads maintaining proper following distance
PMA Companies provides workers' compensation insurance and TPA products and services to health systems, hospitals, and long-term care facilities. Many of these entities employ home healthcare employees on an incidental basis as part of the broad array of services they offer.
Home healthcare workers facilitate the rapid and smooth transition of patients from a hospital to a home setting. They also can offer patients the unique opportunity to receive quality medical care in the comfort of their own homes rather than in a healthcare or nursing facility. And with this important responsibility comes potential health and safety risks.
If employees take the proper precautions via the tips outlined here, the risk factors can be reduced and they can ensure a safer, healthier work environment.
Learn more about PMA Risk Control solutions
Topics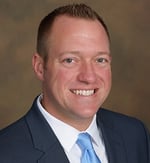 Brent is the Risk Control Specialist - Healthcare in PMA Companies' Chicago, Illinois Office.