RIMS 2018: Insights from Industry Insiders
Posted on 06/19/18 by Drew Jones, Executive Vice President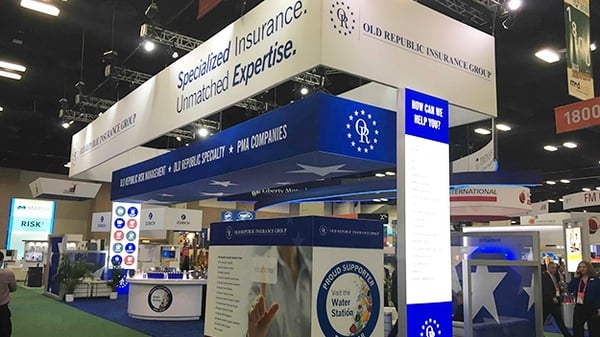 The long-running Risk & Insurance Management Society (RIMS) national conference is an annual touchstone for the insurance industry. This year, the program reflected several hot-button issues, from artificial intelligence to opioid abuse. Between the educational programs, attendees shared stories and insights on the opportunities and challenges within the industry. In the conversations I had with broker partners and clients, a few themes emerged: workplace wellness, commercial auto lines underwriting and workers' compensation optimism.
Employee health and wellness
Workplace wellness is a constant topic of conversation, within the insurance industry and beyond. There are an increasing number of methods available to encourage and enable employees to focus on wellness and greater acceptance for alternative wellness practices like mindfulness.
When it comes to employee health and wellness, medical marijuana is a controversial issue. A growing number of states allow medical use of marijuana, yet it is illegal at the Federal level. How does this affect "drug-free workplace" programs taken into account by underwriters? What happens if an employee prescribed marijuana fails a drug test? There are few easy answers, but the insurance industry continues to monitor it.
Automotive issues
The commercial auto insurance segment was another hot topic of conversation, as it has been among insurers and insureds for several years. Many attribute costly claims to distracted driving. Yet this is not the only factor that increases claims costs.
The technological advancements that help make vehicles safer—from collision avoidance systems to telematics—have had a secondary effect. The sensors and cameras that enable those technologies make vehicles more expensive to repair. Plus, the number of cars on the road is on the rise, and road conditions may not be optimal. Taken together—and not forgetting distracted driving—these issues continue to impact commercial auto costs.
Workers' compensation optimism
In the conversations I had with brokers, clients and colleagues, I heard a lot of optimism about the workers' compensation sector. For the insurance industry, workers' compensation outcomes are improving. Our conversations centered on all the factors that impact the total cost of risk and the crucial role that loss control and risk management play in outcomes.
At PMA, we specialize in workers' compensation and understand how opioids impact injured workers and claims costs. PMA Companies President and COO John Santulli discussed this issue at RIMS with A.M. Best TV, which you can view in our last blog post.
These conversations with peers, broker partners and clients are always a highlight of the annual RIMS conference. As part of the Old Republic Insurance Group, PMA is a long-time supporter of RIMS. The Old Republic booth and its popular water station serve as a hub for attendees and fellow exhibitors. We are proud to keep the conversation and insights flowing.
Topics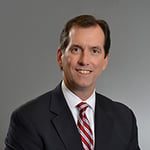 Drew Jones is the Executive Vice President of Insurance Segments for PMA Companies. He is responsible for leading PMA's underwriting operations, which include Risk Management Services, Commercial Markets, and Specialty Markets.