What Is Captive Insurance, and Why Should I Consider It?
Posted on 01/31/18 by PMA Insights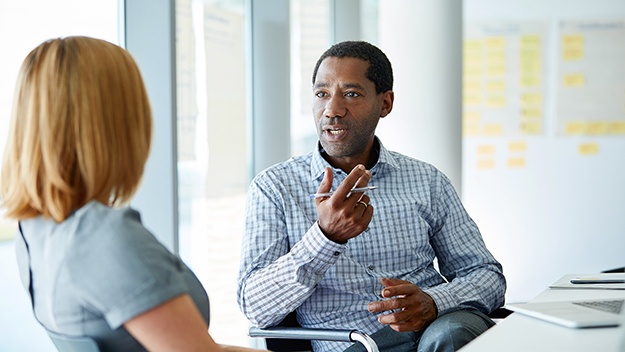 Workers' compensation insurance, as well as other types of commercial liability coverage, has traditionally been delivered through two distinct policy types – guaranteed cost and loss sensitive. Each policy type has potential benefits and challenges, depending on the insured's specific situation. In addition to these traditional options, some companies with the financial capacity to do so have made the decision to avoid the insurance marketplace altogether and self-insure. While this may be an attractive option for some organizations, it is beyond the reach of most middle market companies. As customers' needs have evolved, and their understanding of insurance has grown more sophisticated, an additional choice has emerged as a viable alternative – captive insurance.
What is captive insurance?
Captive insurance is an alternative to both traditional insurance policies and self-insurance. The International Risk Management Institute describes a captive as:
"…an insurance company that is wholly owned and controlled by its insureds; its primary purpose is to insure the risks of its owners, and its insureds benefit from the captive insurer's underwriting profits."
Essentially, a captive insurer is an insurance company formed by a sponsor organization or organizations to insure itself/themselves.
But why would a company want to pursue captive insurance as part of their risk financing strategy?
Become your own insurance company without having to run it
In a captive, the infrastructure for delivering insurance services is provided for you. In essence, a captive receives "insurance infrastructure as a service" much in the same way they might receive "software as a service" (SaaS), or "IT as a service" (ITaaS), from a vendor. In this model, companies are able to leverage what amounts to turn-key managed care, claims, and risk control services, as well as sophisticated analytics and RMIS capabilities, without the capital- and regulation-intensive processes of establishing them from the ground up.
Insulate your organization from insurance market cycles
In a traditional fixed-cost policy, your premium is determined not only by your underwriting characteristics, but also by the market cycle of the insurance industry, as well as other factors beyond your immediate control. If you perform well but the industry does not, it may affect your premiums and cost of risk. You can also be affected by overall insurance market conditions. Captive insurance can help organizations achieve long-term stability by insulating members from insurance market cycles and correlations to their performance. This reduction in premium volatility can help companies better plan for the future.
Enhance your purchasing power
While some small or middle market companies may not have the resources to establish their own individual captive, they can still leverage the benefits of captive insurance by forming a group captive. A group captive allows for economies of scale and increased purchasing power when pursuing additional insurance related items, like risk control services or reinsurance. This ability, usually only available to large organizations, can suddenly be within the reach of middle market organizations.
Control your own destiny
Because a captive is a risk sharing enterprise, your loss performance is strongly correlated with your total cost of risk. If you are able to reduce loss frequency and severity, you should realize a lower overall total cost of risk. Further, sometimes the specific coverage you are interested in either does not exist in the open market, or is prohibitively expensive. Captive insurance can help organizations establish the coverage they need at a price point that is attainable. In addition to performance and coverage benefits, companies who choose to move to a captive will have the opportunity to realize investment income, as well as possible tax benefits.
Why should I consider captive insurance?
The insurance industry is moving to meet the needs of the marketplace. Captive insurance options are becoming more and more appealing options for many organizations, particularly middle market companies. Is a captive insurance program right for you?
Learn about PMA Captive Capabilities