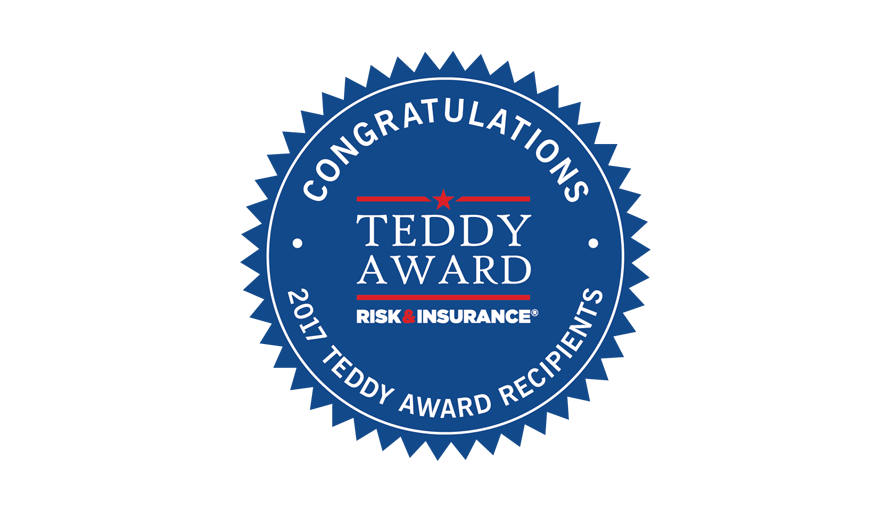 Four clients of PMA Companies have been selected for one of the most coveted honors in the workers' compensation industry today.
Given by Risk & Insurance magazine, the Theodore Roosevelt Workers' Compensation and Disability Management (Teddy) Award, recognizes excellence in workers' compensation risk management.
We congratulate our award-winning clients:
Teddy Award criteria include achieving measurable performance results, as well creativity and resourcefulness in solving workers' compensation challenges. A panel of industry professionals, including past Teddy Award winners, selects the winners. Learn more about the Teddy Award.
Top winners will participate in Steal These Ideas! Teddy-Award Winning Employers Showcase Their Successful Strategies session at the National Workers' Compensation & Disability Conference, Las Vegas, Nevada, December 6-8. Winners will share the key strategies and tangible practices that drove documented and sustainable workers' compensation results.
About PMA Companies
With over 100 years of experience, we are a trusted leader and recognized expert in commercial risk management insurance solutions and services. We specialize in workers' compensation and holistic TPA services. With a relentless focus on clients, we work with them to jointly tackle the risk management challenges that impact their total cost of risk and business results.
Our service-driven culture is one of accountability, teamwork, and performance—so every day, every employee is working hard on behalf of our clients.
PMA Companies (www.pmacompanies.com) includes PMA Insurance Group, PMA Management Corp., and PMA Management Corp. of New England. Headquartered in Blue Bell, Pennsylvania, PMA Companies is part of the Old Republic General Insurance Group (www.orgig.com), the largest business segment within the Old Republic International Corporation (NYSE: ORI), one of the nation's 50 largest publicly held insurance organizations.
About Old Republic General Insurance Group
Old Republic General Insurance Group's companies specialize in the property & casualty market, and offer a wide variety of property & casualty insurance coverages and related services. Each company focuses on a select segment, offering specialized insurance coverages or specializing by industry segments. Our parent company, Old Republic International Corporation (NYSE: ORI), is one of the nation's 50 largest publicly held insurance organizations.