Welcome to PMA Companies
From the Executive Chairman
Congratulations on accepting a new and exciting opportunity with PMA Companies. As you settle in and get started, you will meet many new people who are extremely good at what they do—and who care deeply about their clients and colleagues. Ours is truly a people-first culture and I believe it's our passionate employees—people just like you—who make PMA a competitive, successful, and respected organization. You will soon discover this and more on your own, and I wish you all the best in your career here. One of the greatest career decisions I ever made was to join this company. And in time, I have every hope it will become one of yours, too.
— Vince Donnelly, Executive Chairman
---
From the President & CEO
I echo Vince's sentiments in welcoming you to the PMA family and look forward to working with you.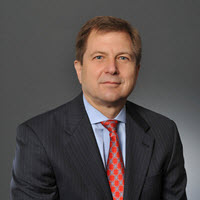 This is an exciting time for our organization. We are capitalizing on opportunity in the evolving nature and landscape of our business by expanding geographically, broadening our capabilities, and enhancing our services and technology—all to meet and exceed the expectations of our clients and brokers.
To do that successfully and sustainably, we need every employee executing at a high level every day. No matter your office, segment, department or function, the job you perform, and how you perform it, greatly impact the success of our company.
I believe communications and teamwork fuel the collaboration that enables our success to happen. And I challenge you, as I do all of our employees, to find more ways to work together more often. This is how we learn from each other and unearth new ways to create value for our clients and brokers.
We aspire to be a premier provider of workers' compensation and casualty insurance and TPA products and services for large accounts. Together, I see us living up to this every day. We use our knowledge, expertise, and compassion to make a real difference for our clients, brokers, and each other. And our togetherness—our collective focus on making a positive difference every day—is the most important thing that we do.
Throughout this section of our website, you will find resources to help you get started at PMA. Even our newest colleagues need to be ready and able to achieve strong, consistent performance day in and day out. Listen. Ask questions. Jump in on projects. Your contributions are essential to our success. And everything that you do makes a difference.
— John Santulli, President & CEO