Balancing the Importance of Data & Metrics While Avoiding Analysis Paralysis
Posted on 01/12/21 by Irina Simpson, Vice President of Field Claims Operations, PMAMC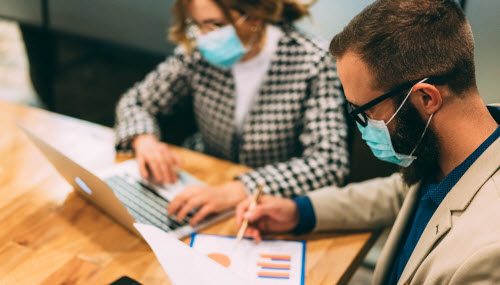 We are all familiar with the terms "data is king", "big data", "dashboards", and "what gets measured, gets done". In recent years, data and metrics have entered every aspect of our lives – we measure our steps, our screen time, rate and review our purchases, and track our various loyalty points.
It is no different in third-party administration (TPA) claims and risk management programs. We collect data at claim intake and at every step throughout the life of a claim. We develop analytics that help us measure safety programs, improve outcomes for injured workers and their organizations, and conduct data stewardships to understand performance of individual programs and our book of business. Our industry has come a long way in its ability to utilize data to drive claims decisions, impact claims duration and resolution, and even anticipate claims severity through complex predictive models.
However, there is one key element that cannot be overlooked amidst the flash and shine of metrics, data points, and analytics – the human factor. Decades of experiences and numerous studies have consistently confirmed that data is a great tool. No amount of data, however, no matter how detailed and useful, can replace the knowledge, skill, and expertise of a claims or clinical professional. That is why it is essential to balance the vast availability of data with the human experience required to understand and apply that data.
Let's explore a few key considerations that can help us use data to our advantage, while avoiding the much feared "analysis paralysis".
Promote learning and data literacy
No matter how much data is available, it becomes useless if the user does not understand what it means and how to apply it. The analysts that develop reports, dashboards, and other analytics must understand the application that will be made by the end user. I always follow a simple data test. If we showed the data to someone outside of our industry, would they understand it quickly and easily? If the answer is no, we need to go back and re-evaluate. Most people are very visual. Delivering data that is simple to understand and visually appealing to the user is one key to avoiding analysis paralysis. The more complex the data, the more paralyzing it becomes.
---
I always follow a simple data test. If we showed the data to someone outside of our industry, would they understand it quickly and easily? If the answer is no, we need to go back and re-evaluate.
---
The analysts, however, do not bear all the responsibility for this experience. Companies must invest in educating their data collectors. Those who are responsible for data entry (e.g., call center representatives, claims adjusters, nurse case managers, vocational counselors, etc.) should understand why extensive data requirements are imposed on them.
In my career, I have often encountered situations where claims professionals questioned the reasons behind the data capture since it did not have a direct application to claims adjusting or processing. Educating them on the application of the data they provide, such as state EDI, Medicare reporting, safety program development, early intervention measures, return-to-work programs, claims outcome analysis, predictive modelling, OSHA recordkeeping, and many other areas allows the data collectors to gain appreciation for their role in the process and to feel accountability for their input. This can improve data integrity and yield more meaningful analytics.
To help achieve stronger data integrity and more meaningful analytics, ask the following questions:
What learning and development resources are available to the individuals managing your claims?
Does your claims or risk management partner have a spirit of continuous improvement and learning?
Do your adjusters and nurses understand the need behind the data?
Before utilizing data products to make big decisions or alter the course of your program, ask the question – how was this measured and calculated? Understanding the logic behind the metrics will allow you to reach decisions faster and with more confidence.
Avoid overthinking decisions and promote creativity
Taking risks can be intimidating. Sometimes we miss the mark or find unexpected answers. In business decision-making, we all strive for the best possible decision that leads to positive claim, department, and program results. The vast information and data points available today can be a blessing and a curse – we have never been more informed, but too much information bogs down our decision making.
It is difficult to stay up-to-date with the extensive benchmarking data, industry analysis, book of business studies, industry vertical reviews, and other solutions available to the end users of data. This is where a strong partnership coupled with trust and confidence in your TPA becomes significant. It is that trust and confidence that enables you to avoid overthinking every decision, such as:
Do you assign a nurse to this file?
Do you consider settling this case before the one-year mark?
Do you pilot a new return-to-work program?
Data can help guide and inform our decisions. What if we learned, for instance, that most of our files with a nurse assigned have returned injured workers to active duty several days earlier than files without an assigned nurse? Or that on average, our lost-time claims close quicker and are less costly than those of other TPAs? Perhaps we determined that implementation of a customized recover-at-work program, for example, helped our customers materially reduce their TTD days with significant reduction in the program spend. In each case, data analytics can help demonstrate the relationships between specific actions and outcomes.
So, how do you decide when and which of these decisions would be right for your program without getting buried in years of analytical studies and stewardships? It all goes back to confidence, partnership, and trust in your claims handling organization. Ask yourself:
Have you seen good results from your claims or risk management partner so far?
Are you working with experienced client services managers, adjusters, and nurses that have tenure with the company and understand the complexities not only of claims handling, but those specific to your organization?
Is your total cost of risk continuously reducing year over year?
Is your partner serving as a consultant and an extension of your risk management program by providing suggestions, recommendations, and introducing improvements to your program?
It is imperative to learn and understand the data and count on your TPA/risk management partner to help you use that data to make the right decisions for your program. Leverage the most relevant data and research available, and collaborate closely to be sure you're getting the most from each member of the team based on their unique experiences and skillsets.
Any time you are faced with a tough decision, you need a solid strategy to make sure you arrive at the optimal outcome. The best way to get there is by collecting and understanding relevant data, consulting strong partners for their experience and recommendations, and pulling the trigger on decisions with the most potential to improve your risk management program. Avoiding analysis paralysis while thinking through pivotal decisions will help ensure continuous success. It's making decisions like these – and learning from their outcomes – that have ultimately contributed to many of PMA's clients earning national awards for innovation and achievement in their risk management programs.
# # #
Topics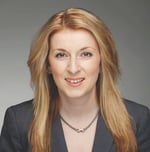 Irina Simpson is the Vice President of Field Claims Operations for PMA Companies' Third Party Administrators (TPA), PMA Management Corp. In this role, Mrs. Simpson is responsible for management of PMA Management Corp.'s large accounts, oversight of strategic partnerships, leading of the business support, compliance teams, new client implementations, data analytics teams, as well as product development. Over her career, Mrs. Simpson has served in positions of increased responsibility in the field of claims, managed care, and operations and has been recognized for superior execution and exceeding corporate objectives.